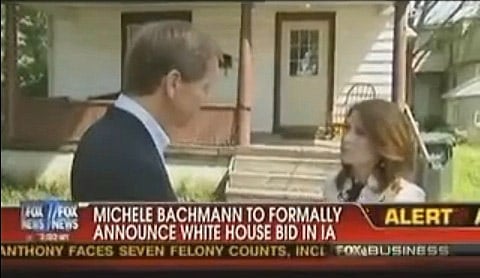 During an interview earlier today in Waterloo, Iowa where she kicked off her 2012 presidential campaign, Rep. Michele Bachmann (R-MN) touted Waterloo resident John Wayne, telling the interviewer, "That's the kind of spirit I have too."
Bachmann chose Waterloo as her announcement backdrop because she grew up there.
Unfortunately for Bachmann, the John Wayne who lived in Waterloo, Iowa is serial killer John Wayne Gacy, who murdered 33 young men and teenage boys in the late 70s.
Politico notes that the actor John Wayne did come from Iowa, but from Winterset nearly three hours away.
Watch, AFTER THE JUMP…