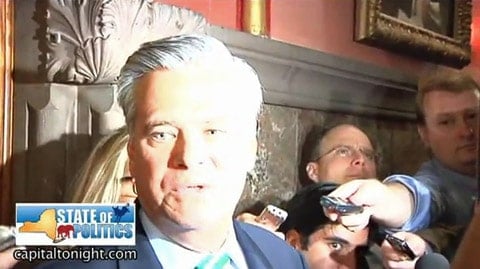 Senate Majority Leader Dean Skelos emerged from his office today and told reporters that the Senate GOP would be conferencing the marriage equality bill today, but would not give any answers regarding timing of a vote or if that vote would happen, and said that would be decided in conference.
Said Skelos: "We're going to conference the language of the amendments; we're going to conference the whole issue. And I expect that that's going to take a little time."
Watch (clip is a bit quiet), AFTER THE JUMP…
Skelos office is (518) 455‑3171. Call and ask him to bring the bill to the floor for a vote.