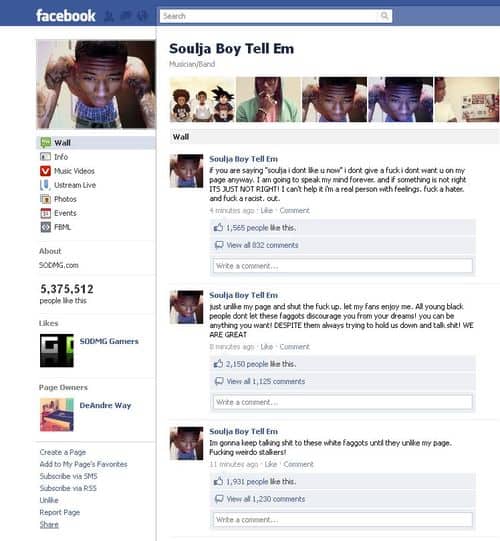 Rapper Soulja Boy says a series of homophobic messages accusing commenters on his Facebook page of being "white faggots" were the work of a hacker. The messages have since been deleted.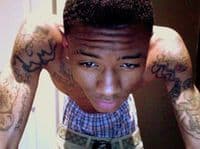 Soulja Boy tells TMZ:
"I wanted to clear the air and let everyone know that my Facebook got hacked….I had administrators on my account that no longer work with me. The hackers used these old accounts to post hateful messages. This was not done by me or anyone on my team and I'm upset that I am being labeled as a racist and homophobic person."
One more image of the page here.