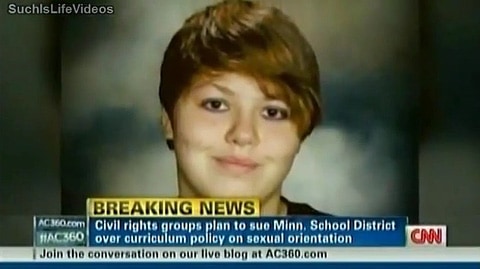 I've posted several items over the past year about the suicides in the Anoka-Hennepin school district and its position that teachers take a "neutral" stance on sexual orientation which forces them to ignore anti-gay bullying.
There have been seven student suicides in the school district in less than two years and now the school district is part of a federal investigation and civil rights groups, The National Center for Lesbian Rights and the Southern Poverty Law Center, are threatening a lawsuit.
The groups plan a news conference today.
The Justice Department together with the Department of Education's Office of Civil Rights are looking into "allegations of harassment and discrimination in the Anoka-Hennepin School District based on sex, including peer-on-peer harassment based on not conforming to gender stereotypes," according to a district memo provided exclusively to CNN.
Watch CNN's report, AFTER THE JUMP…
Previously…
Minnesota School District 'Investigation' Says Bullying Not Responsible for Suicides [tr]