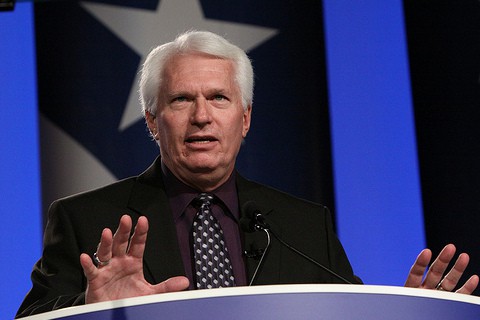 Michele and Marcus Bachmann have a friend in virulently anti-gay activist Bryan Fischer.
Fischer, head of the American Family Association, took to his radio show this week to lambast people who criticize Marcus Bachmann for his ex-gay clinics.
According to Fischer, the Bible says people can overcome same-sex desire — though fails to cite a specific passage — and the Bachmanns are being discriminated against for practicing their religion.
All the criticism, he claims, "borders on a hate crime."
Listen for yourself, AFTER THE JUMP…
Audio via Right Wing Watch: