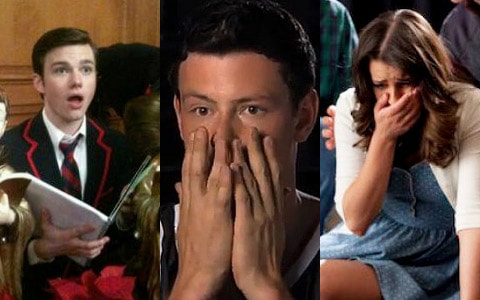 Series' co-creator and executive producer Brad Falchuk told a Comic Con audience that three of Glee's stars, whom co-creator Ryan Murphy had said would be leaving at the end of the third season, would not be, Deadline reports:
"Here's the exact thing: They're seniors. They're graduating. But that doesn't mean they're leaving the show," Falchuk said. "It was never our intention or plan to let these people go… They are not done with the show after this season." Later on in the panel he revealed they had discussed the possibility of a spin-off show depicting the three graduates in New York, trying to start careers on Broadway, but that it probably wouldn't happen and he was "leaning against doing it."
Chord Overstreet will be leaving, however, of his own volition. "We told him to go with god," Falchuk said.
A brief interview with some of the Glee cast including Harry Shum and Darren Criss, AFTER THE JUMP…