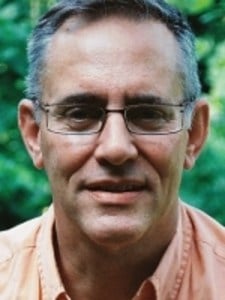 Brett Webb-Mitchell, a Presbyterian minister who is also gay, took to Salon today to share his experience preaching in Hnederson, North Carolina.
It has not been easy:
The bigotry, disgust and underlying fear of those of us who are different than the rest — whoever "the rest" may be — was breathtaking in its viciousness. And the place where so much of this prejudice found light was in the pages of "Home in Henderson." People from the town and county had free rein to insult and mock me. "Homo of Henderson" they dubbed me, but often they weren't nearly as eloquent: "queer," "faggot."

I knew they weren't writing about me personally. They were writing about some idea of me, some label they had attached to me, a one-dimensional representation born of ignorance. 
Though he still confronts homophobia on a daily basis, Webb-Mitchell refuses to let it bog him down, and insists that amidst all the hate, he saw hope: "I saw ugliness in Henderson, sure, but I also found love and support and new understanding. As one member of the church said: 'He may be gay, but he knows how to preach the Gospel.'"