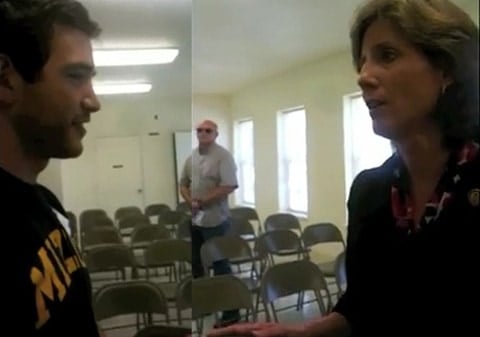 Rep. Vicky Hartzler (R-MO) was confronted by a gay Missouri med student on Wednesday about the constiutional amendment she helped pass banning same-sex marriage in the state, Right Wing Watch reports.
Hartzler tells Alex, the student, that he "shouldn't feel bad" because gays were already banned from marrying by statute.
Watch, AFTER THE JUMP…
You may recall that earlier in June Hartzler compared same-sex marriage to incest and pedophilia.