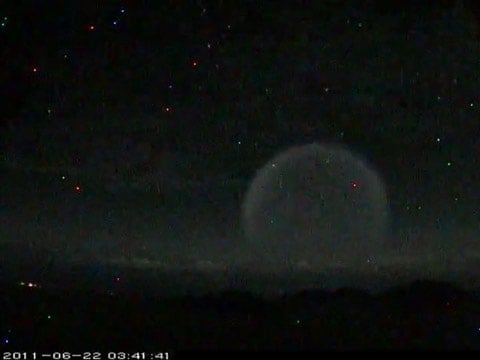 Last week an odd bubble expanded and popped in the atmosphere and was captured by telescopes in Hawaii. The following clip is a time-lapse of the event which takes place over several minutes.
It turned out there was a simple explanation for the event, but I prefer the time portal theory.
Watch, AFTER THE JUMP…
"Footage from a webcam on the Canada-France-Hawaii-Telescope on Mauna Kea in Hawaii presumed to have been caused by a test launch of a Minuteman III missile from California on June 22, 2011. The event was also captured by a camera on the Subaru telescope and witnessed by an observer with night-vision goggles."