Following weeks of fallout regarding 2010 letters to the FCC in support of the AT&T-T-Mobile merger and opposing net neutrality (later withdrawn) which resulted in the resignation of President Jarrett Barrios and eight board members, GLAAD today reversed its position on the AT&T-T-Mobile merger in a letter to the FCC, and took a firm stand in support of net neutrality.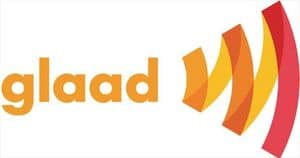 Writes GLAAD in a press release
The Gay & Lesbian Alliance Against Defamation (GLAAD) today submitted a letter to the Federal Communications Commission (FCC) to withdraw its support for the pending AT&T merger with T-Mobile and to return the organization to a neutral position with respect to the deal.  GLAAD also submitted to the FCC, in the same letter, a statement strongly supporting the tenets of net neutrality. Today's letter was filed by Mike Thompson, GLAAD's Acting President following extensive discussion among GLAAD leadership and supporters.
 "A rigorous review process considered GLAAD's unique mission and concluded that while AT&T has a strong record of support for the LGBT community, the explanation used to support this particular merger was not sufficiently consistent with GLAAD's work to advocate for positive and culture-changing LGBT stories and images in the media," said Thompson.
In affirming GLAAD's support for the principle of net neutrality, Thompson wrote in the FCC letter: "GLAAD is a strong supporter of the general principle of net neutrality. Although this letter is not specific to any proposed or existing regulatory or legislative standards, we acknowledge that net neutrality is one of the principles most responsible for the Internet's emergence as the dominant platform for free expression.  A nondiscriminatory and neutral Internet has allowed new digital media initiatives and the blogosphere itself to flourish online.  Net neutrality has cultivated the plethora of online resources available to otherwise isolated LGBT Americans seeking help with coming out, coping with and countering discrimination, suicide and HIV/AIDS prevention resources, community building and  political organizing tools, and general self-expression. GLAAD's own work has been effective thanks in large part to net neutrality."
Read the letter to the FCC here.
The NYT made note last week in an editorial of the GLAAD-AT&T controversy and the often-murky relationships between groups like GLAAD and the corporations from which they receive funding.
GLAAD also notes in its press release that it has established an Executive Search Committee for a new president and pledges "commitment to GLAAD's mission" as it searches for new leadership.