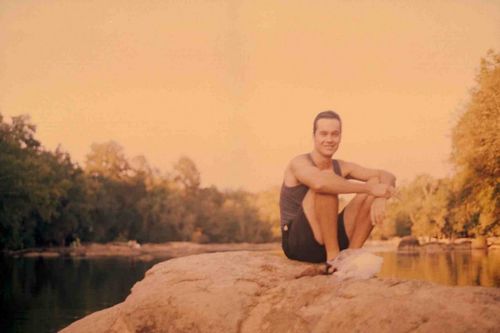 Norman Brannon is a pop critic, musician, and author based in New York City. He presents a weekly music update here on Towleroad and writes regularly at Nervous Acid.  
Follow Norman on Twitter at @nervousacid.
EXTENDED PLAY: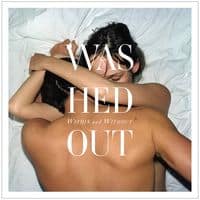 Washed Out Within and Without (Sub Pop)
As far as micro-genres go, "chillwave" is the most pedantic and unnecessary of the lot: Most often used to describe albums by artists like Toro Y Moi, Memory Tapes, or Washed Out, the term seems meant to replace what might have otherwise fallen under the '90s "shoegaze" umbrella. But if "chillwave" actually functions as a signifier for anything, it's not the sheer sonics of this new wave — whose ambient drones and reverb-drenched mixes didn't actually need an updated taxon — but the American-ness of its champions. The distinction is subtle: Washed Out's debut album, Within and Without, could never have been made if it weren't for seminal English albums like Souvlaki by Slowdive or Nowhere by Ride — and there's really no getting around that — but the decision to call in producer Ben Allen is a significant one in terms of differentiation. Allen's work with Animal Collective, Gnarls Barkley, and fellow Atlantans Deerhunter offers valuable insight into the psychedelic house effect of "Soft" or the vintage hip-hop breakbeat that propels "Before." Which is to say that whereas the British shoegaze sound was, by and large, an extension of the rock music tradition, Within and Without draws from contemporary urban American musical movements with a nuanced, yet playfully naïve touch. The combination is endearing, but more importantly, unique: Washed Out may have created the first American post-rave album to feature all of the ecstasy and none of the serotonin-depleted mope.
START WITH: "Soft" / "Eyes Be Closed" / "Echoes"
Also out today: Eleanor Friedberger — Last Summer (Merge), R.E.M. — Life's Rich Pageant: 25th Anniversary Edition (Capitol), Radical Dads — Mega Rama (Uninhabitable Mansions)
THE DISPATCH: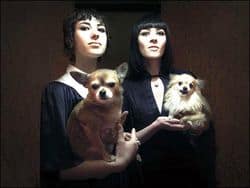 Following their recent Best of 00-10 collection, Liverpool electropop outfit Ladytron have announced the new decade will begin with their fifth full-length album, Gravity The Seducer, as well a new single called "White Elephant." A three-song sampler for the album, including the single, is available for streaming now.

 Jamie Stewart's avant-garde tendencies have propelled a ten-year career for Xiu Xiu, so it's not altogether surprising that an upcoming single will see his antipop inclinations collide head-on with chart-pop sensibility: A cover of Rihanna's "Only Girl (In The World)" teases out a dark and unsettling side to the song that may have been buried under the bright filtered synths of the original.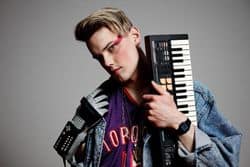 Lots of new music to stream and download this week: Cut Copy posted a tight and techy remix of "Blink and You'll Miss a Revolution" by the aforementioned Toro Y Moi. Canadian fellows P.S. I Love You announced the release of Figure It Out, a collection of singles and EPs featuring a stellar collaboration with Diamond Rings called "Leftovers," now available for download. Also on the download tip comes a stripped-down house revision of Chromeo's "When The Night Falls" by Hercules & Love Affair. And finally, another never-before-heard track from the late, lamented Elliott Smith surfaced online for streaming this week: "The Real Estate" will appear on Live From Nowhere Near You — a three-disc charity compilation whose proceeds will benefit a homeless youth organization called Outside In.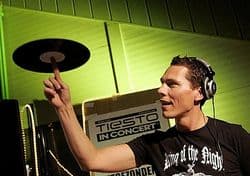 DJ Tiësto and The Alchemist are the first two names attaching themselves to writing and producing for a comeback album from Fab Morvan — better known as one-half of Milli Vanilli. This can't end well.

 The first official album by hip-hop wiseguys and critical theory provocateurs Das Racist was announced this week: The 14-song Relax will be released on September 13 through the band's own Greedhead Music and features collaborations with El-P, Diplo, Yeasayer's Anand Wilder, and Vampire Weekend's out producer and multi-instrumentalist Rostam Batmanglij.

 I've been a vegetarian for almost 24 years now, so hey, Morrissey! I feel you and your animal rights pain! But even I couldn't resist the chuckle from a headline like this: Morrissey Bitten By A Dog.
THE PLAYLIST:
During the slow summer weeks of the industry release schedule, we'll be picking up the slack with some Rdio playlists. Last week's "Best of 2011 (So Far)" mixtape fit the bill in a timely manner, but this week I went a bit more freewheeling: "The Endless Summer" is a collection of ten tracks that, in some way to me, speak to the season at hand. There was a hefty list to whittle down before I realized that I wanted to focus on some of the more emotive electronic music in my collection, and the end result got a windows-open test drive before I hit publish.
The tracks themselves are largely from the last few years, and once again, I tried to split the focus between lesser-known artists that may have gone under the radar the first time around — like the excellent People Press Play or the last underrated album from Styrofoam — as well as tracks from bigger artists that may have been swept under the rug. (See: Basement Jaxx and Underworld.) So give it a shot. With any luck, you may just find a new summer jam.

SOUND & VISION:
Hidden Cameras — "Do I Belong?"
After ten years together, there are few lesser-known gay artists than Joel Gibbs and Hidden Cameras, and the video for "Do I Belong?" — with its opening sequence of countless shirtless torsos of all shapes, sizes, and fur-quotients and latex-clad cameos — will do very little to further mainstream the band. Clearly, that's always been somewhat the point.
The Pains of Being Pure At Heart — "The Body"
Just in time for the heatwave, one of the more irrepressibly sunny tracks from the Pains' excellent Belong gets the beachy video it deserves. The moral of this story: Grown-ups have less fun.
Taking Back Sunday — "Faith (When I Let You Down)"
The notion of the parody video is a hit-or-miss affair, but the newest video from Taking Back Sunday — which cites Guns N Roses, Ellen Degeneres, Boogie Nights, and YouTube cat movies in a narrative arc worthy of an E! True Hollywood Story — gets the formula right: It's the makings of a LOLCAT tragedy.
Sufjan Stevens — "Get Real, Get Right"
In addition to his duties as a songwriter and multi-instrumentalist, indie polymath Sufjan Stevens tries on the Director and Animator roles for his latest video. "Get Real, Get Right" is the newest single from last year's The Age of Adz.