Anti-gay activists aren't giving up in New York, despite the fact that polls show a large majority support marriage equality: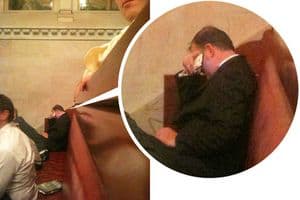 Brian S. Brown, the president of the National Organization for Marriage, a national group that lobbies against same-sex marriage, said he did not consider the enactment of New York's law to be a final defeat.
"The notion that you pass same-sex marriage and the issue goes away, that's one of the biggest lies told by proponents for redefining marriage," Mr. Brown said.
Instead, he described July 24 as simply the beginning of a new chapter in a long fight, though one fraught with uncertainty.
"The people of New York want to vote on this issue," Mr. Brown said. "They don't believe the process was either transparent or fair, and it basically stole the right of the people of New York to vote."
The NYT reports on more opponents of equality in the Empire State, HERE.
Previously…
NOM Leader Brian Brown Weeps Over NY Marriage Equality Passage [tr]