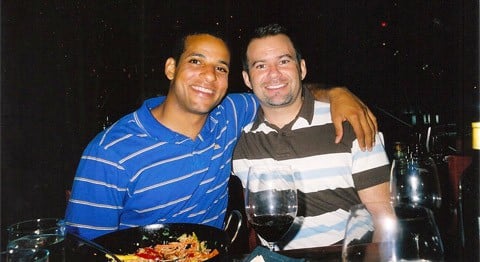 Here's a Kickstarter project that caught my attention. Filmmaker Edward Mcdonald is looking to finance a documentary about Troy and Ian, and their chosen surrogate, Ian's sister LeAndra.
More Than a Village will take an eye-opening look at two men's journey as they attempt to procreate in the 21st century. The couple has already been turned down by other surrogacy agencies because of their sexual orientation—but their determination is steadfast. I plan to document their unique process of procreation from start to finish, capturing the egg harvesting, in vitro fertilization, pregnancy, complications, birth of the children, and everything in between.
The film will also look closely at the surrogate's life.
Have any of our readers had kids through surrogacy? If so, feel free to share.
Watch the Kickstarter trailer with the couple's story, AFTER THE JUMP…