Tea Party Nation President Judson Phillips plays the victim card in a message to Tea Party activists, calling on them to rally behind Michele and Marcus Bachmann and their views on "ex-gay" therapy as they come under attack by the "liberal freak show."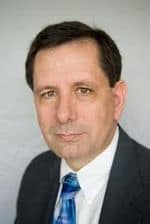 Writes Phillips:
The left is not tolerant. The left never allows dissent. To the horror of Americans, Marcus Bachmann once referred to gays as "barbarians."
Barbarians?
If you are a conservative you have been called much worse and usually in much more obscene terms, for being a conservative.
…
Liberalism cannot stand a real debate. Liberals always lose those debates. That is why they always resort to fear, intimidation, violence and mob rule to achieve their goals. We cannot let mob rule win.
For this, we must stand with the Bachmanns.
(via right wing watch)