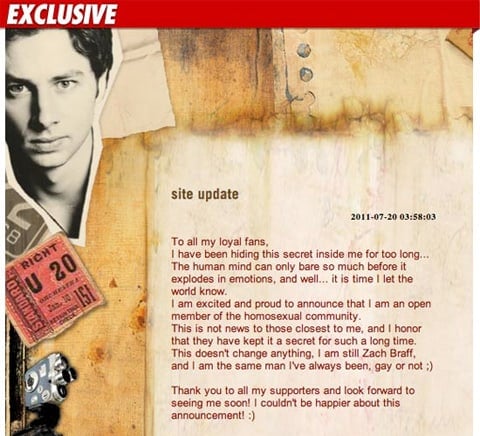 TMZ reports that actor Zach Braff's website was hacked with a coming out announcement.
Wrote the hackers: "I have been hiding a secret inside me for too long.  The human mind can only bare so much before it explodes in emotions, and well … it is time to let the world know.  I am excited and proud to announce that I am an open member of the homosexual community."
Braff's rep told TMZ: "That site has been down since 2006." No link was provided to the site in question.