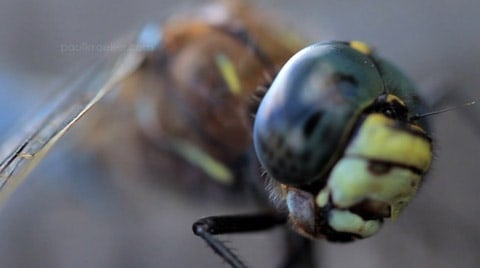 Usually insect deaths are not this beautifully dramatic, but the Gustavo Santaolalla soundtrack gives it some emotional heft.
Writes videographer Paul Kroeker: "The last moments of a Dragonfly's life captured on film. I did not hold this insect captive, it was just laying like this on my deck."
Watch, AFTER THE JUMP…
(via the daily what)
Last Moments Of Life from Paul Kroeker on Vimeo.