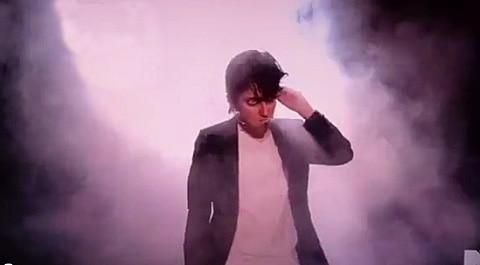 Lady Gaga opened the MTV VMA Awards, performing her single "Yoü and I" as her drag persona Jo Calderone, with Brian May on guitar.
Watch, AFTER THE JUMP…
Gaga also won MTV's "Best Video with a Message" award for "Born This Way". The award, meant to highlight videos with a social message (anti-bullying, domestic violence, etc), was buried in the red carpet coverage, reports the Huffington Post.
UPDATE: Gaga later made note of the 'Video with a Message' award upon accepting for Best Female Video.
Said Gaga (as Calderone):
"I'm so happy to accept the award tonight because Gaga's not here for Best Female Video.Thank you so much to [director] Nick Knight. And I know if she was here tonight, she would want me to thank her Little Monsters. You know, earlier tonight, they told me I got Best Video With a Message. But you know what? There's so many great artists in this room, sitting over there in that front row and some performed tonight. Every video they've got has a f—ing message. I feel so blessed to be here, and it's true. It doesn't matter who you are. Gay, straight, bi, lesbian, transgender — you were born this way. God bless you, MTV. Yeah!"