Czech President Vaclav Klaus is standing by his deputy chancellor Petr Hajek, who condemned the mayor of Prague for his support of a Gay Pride parade there, the AP reports.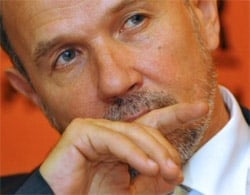 Said Hajek, according to Ceske Noviny:
"The homosexuals' pressure action that will take place under the 'pretty Czech name' gay parade in Prague is not any innocent entertainment…It is a serious demonstration of a certain vision of the values in the world. It is a world in which traditional family plays no role…In this world, the monster of multiculturalism devours deep national traditions and cultural roots…It is a world in which sexual or any other deviation is elevated to a virtue, abnormality to a norm, the destruction of society to holy progress…A white man, heterosexual and Christian [is typically the endangered species in the world the participants in the event advocate]."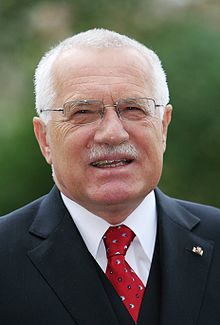 The AP reports that Klaus has defended his aide's remarks, despite calls from the Social Democrats and Public Affairs party for an apology: "Klaus refused to distance himself from Hajek's words and said he was not 'proud' of the event. The Aug. 13 parade is part of the first Prague gay pride festival that begins Wednesday."
Ceske Noviny adds:
Klaus writes in his statement released on his website www.klaus.cz. that the carnival is not a manifestation of homosexuality but "homosexual-ism" which he fears similarly like any other modern "-isms." … According to Klaus, Hajek is not protesting against the march alone but against the fact that this event is held under the auspices of the mayor, and possibly some political entities in the country. "One thing is to tolerate it, but to express public support on behalf of a significant institution is something completely different," Klaus writes. It is a mere quibble to demur at Hajek´s use of the word "deviation" in connection with homosexuals, Klaus notes, adding that he considers the word deviation neutral. "In any case, homosexuality is a considerably minority phenomenon, and it deserves our protection as such, but not necessarily our apotheosis," Klaus writes.