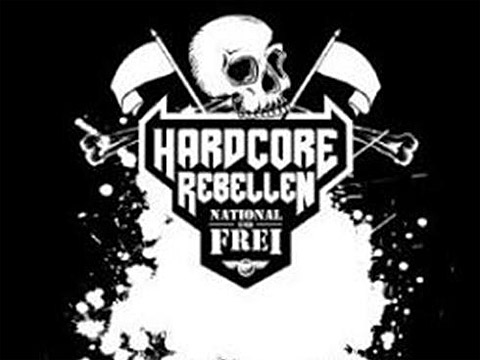 Attendees at a far-right extremist music festival in Germany were punked by Exit, a group which helps people disassociate themselves from the far-right. Exit donated 250 T-shirts to the concert anonymously and they were handed out, the Guardian reports:
The slogan on the shirts first read "hardcore rebels" along with a skull and nationalist flags (above). But once the T-shirts were washed, the tagline turned into a message from a group offering to help far-right extremists break away from the neo-Nazi scene.
"If your T-shirt can do it, you can do it too – we'll help you get away from right-wing extremism," reads the slogan (below) on the shirts after their first washing.
Organizers discovered the trick and within 24 hours of the concert warned its followers via Facebook of the anti-nationalist message.