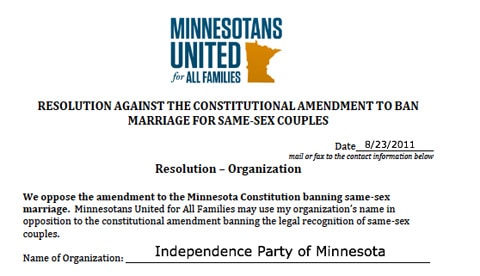 Minnesota's Independence Party announced that it would join the campaign spearheaded by the the Minnesotans United for All Families coalition to oppose a November ballot measure in the state banning same-sex marriage: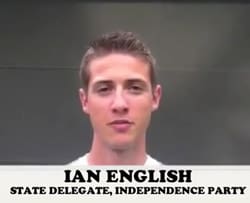 Independence Party (IP) chair Mark Jenkins cited the IP's own party platform in signing the Minnesotans United resolution. "Our platform declares that 'We oppose having the government impose state-sponsored morality or values on people of good conscience with differing views," said Jenkins. "This is a perfect example."
"We're proud to partner with all organizations working to defeat this amendment over the next 15 months," Jenkins added.
Minnesotans United spokesperson Donald McFarland said, "The campaign is thrilled to have the support of the Independence Party. It is clear that Minnesotans from across the political spectrum agree that government should not be deciding which Minnesotans have the opportunity to marry."
Earlier this year, the IP posted a video featuring leaders in the Party talking about their opposition to the bill.
Watch it, AFTER THE JUMP…