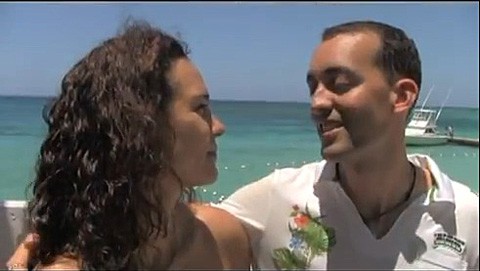 The gay activists at Jamaica Forum for Lesbians, All-sexuals and Gays earlier this month released a public service announcement that encourages the island's residents to show their unconditional love for gay family members. The commercial is the
first of its kind for the nation
.
Unfortunately, it may not be aired: J-Flag announced that the network Television Jamaica refuses to air the ad, because of "'the structure of the announcement, among other things,' including the opposition of homophobic pastors," the Advocate reports.
J-Flag executive director Dane Lewis of course objects to TVJ's opposition, telling local news outlets, "Since we are not directly or indirectly promoting anything that is illegal, love is not illegal, we don't see why we shouldn't be able to go forward, so we are going to continue our discussion and hope that we can quickly come to some solution to have it aired."
Lewis also says they are still in negotiations with other Jamaican networks to air the commercial, which features Miss Jamaica World and Miss Jamaica Universe Christine Straw palling around with her out and proud brother, Matthew Straw.
In case you missed the commercial when Andy first reported on it, I've included it AFTER THE JUMP…