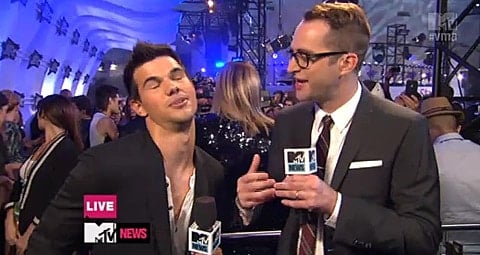 On the MTV VMA awards Black Carpet last night, Taylor Lautner wanted to assure James Montgomery that he didn't initiate last year's kiss with Robert Pattinson.
Asked Montgomery: "You kissed, or, you were sort of kissed by Mr. Robert Pattinson?"
Said Lautner: "I was definitely kissed by. It was quite a shocker…I honestly have no idea [how I'm going to top that]."
Watch, AFTER THE JUMP…