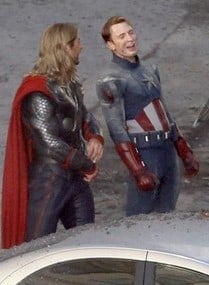 Can LGBT Egyptians make space for themselves in a post-Mubarak world? Outlook unclear: "Egypt's gays emerged buoyed from the uprising that toppled President Hosni Mubarak in February. Increasingly visible and willing to speak up, they show how upheavals across the Arab world could prove to be social and cultural revolutions, albeit with uncertain outcomes."

General Mills insists it didn't pull its ad campaign from teen soap Pretty Little Liars because of conservative pressure over a lesbian storyline.

Same-sex households up 60% in Florida's Tampa Bay area. One-in-five of those homes have children.

Gay marriage activists in Maine have started collecting signatures to get same-sex nuptials on the 2012 ballot.

President Obama and his daughters went book shopping while on vacation in Martha's Vineyard. The commander-in-chief is reportedly reading The Bayou Trilogy by Winter's Bone author Daniel Woodrell and Ward Just's Rodin's Debutante, both of which will no doubt get sales boosts.

Chris Evans and Chris Hemsworth look like they're having fun while filming a fight scene for the upcoming Avengers movie.

Liam Gallagher suing brother Noel Gallagher, thereby reigniting their long-running feud and reminding us all of their existence.

More on Christine O'Donnell's instantly infamous walk off: "By walking off Piers Morgan's show Wednesday night, former U.S. senatorial candidate Christine 'I'm Not a Witch' O'Donnell reminded us why we think she's such a flake. And how embarrassing that her role model was a has-been beauty queen who did likewise during a TV appearance for the same purpose, over the same exact subject, in the same exact CNN timeslot."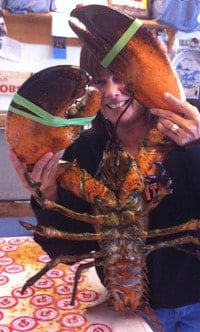 Women on top: The Help rakes in more cash than that muscle man Conan the Barbarian.

Upsetting news out of Accra, Ghana: "Dominic Ackah Manlenzie says he has set up what he refers to as a 'special solution center for gays and lesbians' at his church to help people who so wish to break the habit." Hey, U.S. State Department, care to make a statement?

Man claims alleged gas attack on gays at anti-Pope protest was nothing but a "joke."

Home found for 18-pound Lobster saved from being boiled. The 70-year old sea creature will now live at the New York Aquarium in Coney Island. Definitely a step up from supper.

Iran reportedly sentences American hikers Shane M. Bauer and Joshua F. Fattal to 8-years in prison for "spying." The State Department's response: "We have repeatedly called for the release of Shane Bauer and Joshua Fattal, who have now been held in Iran's Evin prison for two years. Shane and Josh have been imprisoned too long, and it is time to reunite them with their families."