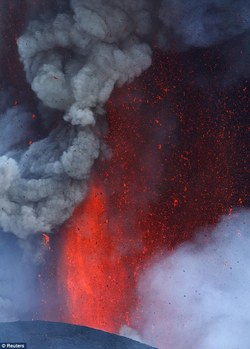 About 60 same-sex couples will tie the knot in Taiwan as part of an effort to legalize marriage equality there. "We are celebrating the recent legalisation of gay marriage in New York and we hope that Taiwan will make the same move in the near future," said event organizer AJ Wang. "We also want the public to see that so many gay couples are committed to each other and they deserve to be recognised and treated fairly."

Roaches go gaga for Lady Gaga.

Sicily's Mount Etna erupts as sunbathers soak up the rays.

Because the world needs more pictures of David Beckham getting wet and wild.

Five dead after stage collapses at Indiana State Fair: "The main stage collapsed on a crowd waiting for a Sugarland performance Saturday night at the Indianapolis fair after being blasted by winds as strong as 60 to 70 mph, according to the National Weather Service."

Is this NSFW picture really Zac Efron showing himself off?

Adam Lambert shows off boyfriend Sauli Koskinen at 2011 Los Angeles Equality Awards.

Swedish pop duo Koralleven remix Britney Spears' "Til The World Ends." And it is good.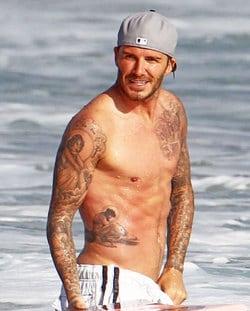 New book reveals Coco Chanel's intimate relationship with Nazi party.

Disney has halted production on the Johnny Depp-starring Lone Ranger movie.

Prince Harry stars in new BBC documentary about his trip to visit wounded troops in the Arctic.

Historic rally: "Hundreds of gay, lesbian, transgender people marched with supporters in a southern Nepal town today to demand equal rights under a new constitution the country is in the process of writing. The estimated 500 demonstrators danced, chanted slogans and marched around Narayanghat, a town about 100 miles south of the capital of Katmandu today, which is also Nepal's traditional festival of Gaijatra honouring the dead."

Straight women love Atlantic City's new gay club.

Slipping? "Barack Obama's base is behind another term for the president, according to a new CNN/ORC International poll.  Seven in 10 Democrats say they'd like to see Obama as their party's presidential nominee next year. That figure may seem promising, but support for Obama's re-nomination has fallen 11 percentage points since June."