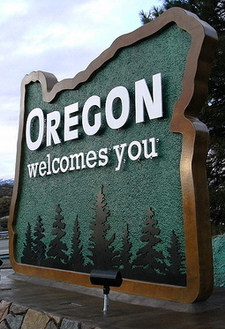 Basic Rights Oregon, the state's premiere LGBT rights group, said this weekend that they will start collecting signatures in October for a possible 2012 ballot campaign for same-sex marriage.
The announcement was made during a Garden Party fundraiser in South Salem benefiting the organization.

"I fully support the work that Basic Rights Oregon does," said Oregon State Secretary Kate Brown, the event's keynote speaker.

"They do an amazing job educating and engaging Oregonians across the state," she said. "I think it's really important that Oregonians have an understanding of how discrimination impacts the lesbian, gay, transgender and bi-sexual community."
Brown's not alone in supporting marriage equality in the Beaver State: a Public Policy Polling survey from June of this year showed that 48% of Oregonians believe marriage between same-sex couples should be legal.
Those numbers are strong, but one never knows whether survey participants are being truly honest with their inclusive responses, and right-wing push back would guarantee a fierce elecotral battle. In fact, conservatives are already preparing their own efforts.
"We'll fight hard for it.  We have been working for that end as if they are going to run" said Tim Nashif, head of the Oregon Family Council, earlier this year.