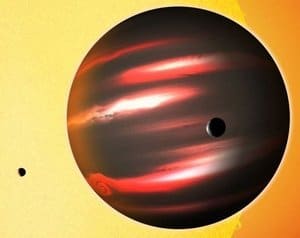 Rick Santorum vows to never give up his anti-gay social conservatism. Does that include his post-2012 life? Because, you know, he is not going to win the Republican presidential nomination.

This is cool: "A planet orbiting a distant star is darker than coal, reflecting less than one percent of the sunlight falling on it…  The strange world, TrES-2b, is a gas giant the size of Jupiter, rather than a solid, rocky body like Earth or Mars, astronomers said."

On Fidel Castro's 85th birthday, transgender woman and gay man wed.

Hoorah! Prague celebrates first gay pride.

Sarah Palin claims she's still considering a presidential run. Honestly, I don't think that's going to happen. She just likes the attention.

These pussies look so angry, embarrassed and confused.

A run down of Rick Perry's anti-gay past.

Scene from the Ames Straw Poll: "It's tough to get inside Michele Bachmann's tent at the Ames Straw Poll. Just a few yards away from Herman Cain's headquarters, where you can walk right up and grab a slice of Godfather's Pizza, the line stretches well out the door—and it's moving especially slowly because only Bachmann supporters are allowed in." Sounds like a horror show — with pizza!

After 29 years together, Joy Behar and her beau have married.

Tina Fey has a new baby, a girl named Penelope Athena, which is a truly awesome name.

American contractor Warren Weinstein reportedly kidnapped in Pakistan.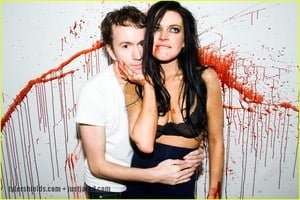 Lindsay Lohan gets bloody for photographer Tyler Shields.

HRC's pro-gay bus tour is underway in Utah.

You may have heard this, but Republican presidential candidate Herman Cain loves Donna Summer. And yet he hates the gays…

U.S. officials are worried that Yemen-based Al-Qaeda operatives want to use the toxin ricin to attack nation, but the group is having trouble: "These officials also note that ricin's utility as a weapon is limited because the substance loses its potency in dry, sunny conditions, and unlike many nerve agents, it is not easily absorbed through the skin. Yemen is a hot, dry country, posing an additional challenge to militants trying to produce ricin there."