Following the confirmation of J. Paul Oetken, the first openly gay man to be confirmed to the federal bench, Chris Geidner at MetroWeekly wonders why it has taken so long for the Senate Judiciary Committee to move forward on hearings for another of Obama's gay nominees, Edward DuMont: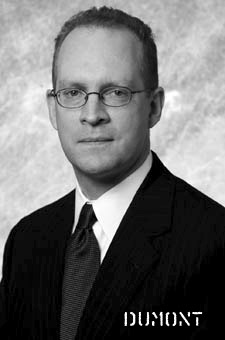 White House spokesman Shin Inouye told Metro Weekly, ''The president continues to urge the Senate to move forward on all his nominees, including this one.''
The committee spokeswoman for ranking minority committee member Sen. Chuck Grassley (R-Iowa), Beth Levine, told Metro Weekly today, however, ''There are questions in Mr. DuMont's background investigation that have to be resolved.''
Levine confirmed that the questions have been shared with the Democrats on the committee and with DuMont, but said that she was unaware of and, in any event, could not share any specifics.
Chabot expressed surprise at the Levine's response, saying today, ''It is not the committee's policy to discuss background investigations on nominees.''
Inouye did not respond to a request for comment on Levine's claim.
Adds Geidner: "At this point, DuMont has waited longer for a hearing than any other judicial nominee in the Obama administration currently before the Senate. Three of the seven appellate nominees renominated Jan. 5 have been confirmed; two had committee hearings and await Senate action; one – Goodwin Liu, now a nominee for the California Supreme Court – was withdrawn after a successful Senate filibuster of the nomination; and two – DuMont and Victoria Nourse – await hearings."