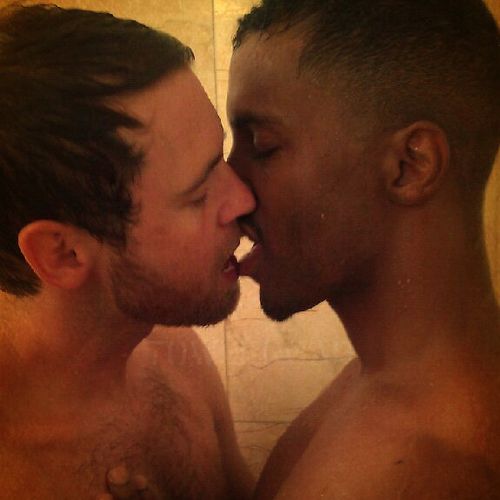 Towleroad has obtained some exclusive stills from an as-yet-untitled new gay scripted series created by Larry Kennar, Executive Producer of The L Word, about a group of friends in downtown L.A. 
According to our tipster, it steers clear of cookie-cutter WeHo clones and thrusts us deep into the gritty world of hipsters and urban professionals.  The show is scripted but shot cinema-verité style, is still untitled, and keeps it raw and in your face " with dark humor and explicit humanity." Further details are being kept quiet as a certain network is negotiating the rights to air the series.
Filming began Monday.
Following are some stills of Darryl Stephens (Noah's Arc),one of the stars in the ensemble cast, getting steamy and intimate with a character played by Danny Roberts (The Real World: New Orleans). 
Check them out (possibly not sfw), AFTER THE JUMP…