In an interview with Nashville City Paper, Tennessee Governor Bill Haslam admits that Stacey Campfield's "Don't Say Gay" bill which forbids discussion of homosexuality in schools and was passed by one-half of the state's legislature in Spring before the other half adjourned without addressing it, is likely doomed: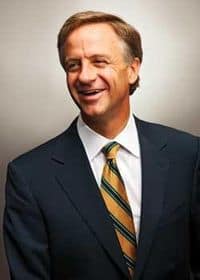 The governor complained that the media paid little attention to the appointment of the first superintendent of the Tennessee's Achievement Student District, an attempt to turn around the state's lowest-performing schools. At the same time, reporters closely watched the "Don't Say Gay" bill to ban the mention of homosexuality before the ninth grade in Tennessee's public schools.
"The 'Don't Say Gay' bill didn't pass and probably is never going to pass. At the same time, we hired Chris Barbic to run the Achievement School District, which is a huge deal. That got this much attention," the governor said, holding his fingers an inch apart. " 'Don't Say Gay' got 100 articles. Well, something's wrong with that picture.
" 'Don't Say Gay' is real sexy and yada yada yada. It's not going anywhere. Who runs the Student Achievement District is huge. But you'd be lucky to find two paragraphs on that.
Campfield begs to differ: "I partially agree with the governor that some in the media have an unhealthy obsession with this bill. But I disagree with the governor saying that it is not going to pass. Families across the state believe this is something that should be discussed with young children in the home, not with some radical in the classroom."