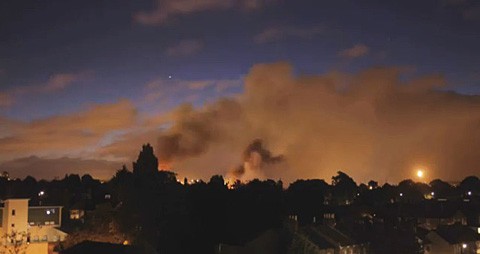 Over the weekend, Andrew posted about the riots in London's Tottenham neighborhood that sprang from a peaceful vigil over the Metropolitan Police's fatal shooting of 29-year old father of four named Mark Duggan.
Now, there's an eerie time-lapse of the event, as the fires burned into early morning.
Watch, AFTER THE JUMP…
In related news, Morrissey spoke up about the riots at one of his concerts, criticizing the British government:
"Does anyone think that David Cameron has been to Tottenham? I don't think so," he told the crowd.