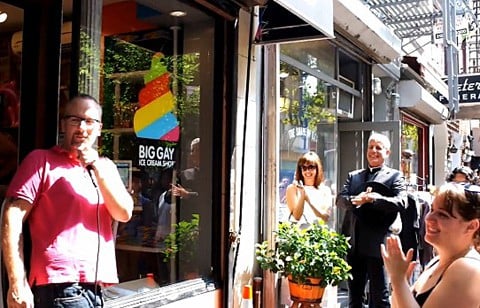 Videographer Kathleen McGivney attended this weekend's opening of the Big Gay Ice Cream Shop, the brick-and-mortar offspring of Doug Quint's beloved Big Gay Ice Cream Truck. You know you've won when Anthony Bourdain shows up to your shop in a priest's outfit.
Said Bourdain: "We are all God's creatures….Who among us has not yearned for the curious embrace of a Salty Pimp or seriously considered burying their face in a Bea Arthur? … May you go forward and make a sh*tload of money … Sell a lot of motherf**kin' ice cream!"
Watch, AFTER THE JUMP…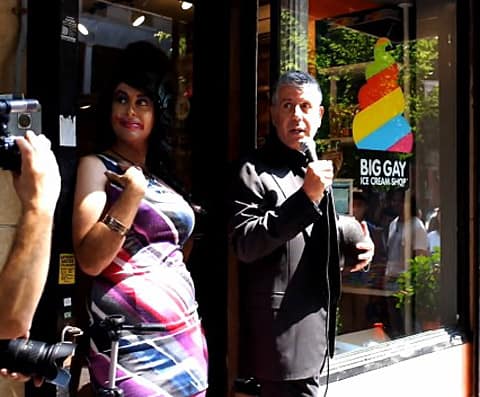 Big Gay Ice Cream Shop opening ceremony and benediction from Kathleen McGivney on Vimeo.