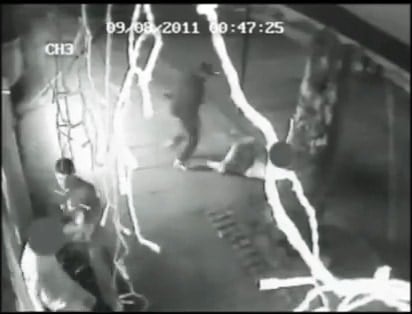 London police have released surveillance video of a gay bashing caught on CCTV in hopes the public can provide them with information they can use to arrest the attackers, the Evening Standard reports:
In the video a group of four men are seen following, then assaulting, two gay men on their way home after a night out in Charing Cross Road, leaving one unconscious in the street.
The couple, aged 25 and 22, were heading towards Tottenham Court Road at 1.30am on August 9. As they passed a kebab shop opposite Superdrug, four men attacked the 22-year-old from behind, hitting him over the head. His partner tried to defend him but was punched in the face by one yob, who shouted homophobic abuse.
The thugs ran off, leaving the 22-year-old lying in the road. The couple were treated in hospital.
Detective Constable Camilla Phillips, of Westminster police, said: "This was a particularly nasty attack, completely unprovoked." Anyone with information should contact police on 020 7321 9388 or Crimestoppers on 0800 555111
Watch the video, AFTER THE JUMP…