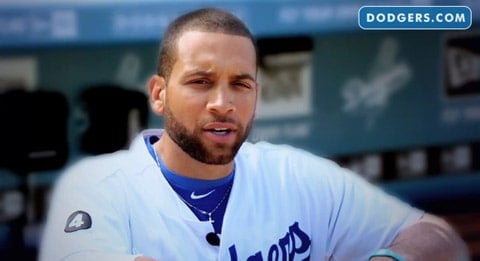 The Los Angeles Dodgers are the latest MLB franchise to reach out to bullied teens with a video for the "It Gets Better" project.
The Dodgers' contribution features several Dodger players and coaches including Don Mattingly, James Loney, Matt Guerrier, Jamey Carroll, A.J. Ellis, Rod Barajas and Hiroki Kuroda.
"The Dodgers have been outspoken advocates for equality and against all societal prejudices dating back to the days of Jackie Robinson," said Dodgers Senior Vice President, Public Affairs Howard Sunkin. "Our club wholeheartedly supports an end to bullying and violence against LGBT youth. There is zero tolerance for violence of any kind for any reason in our community."
Watch, AFTER THE JUMP…