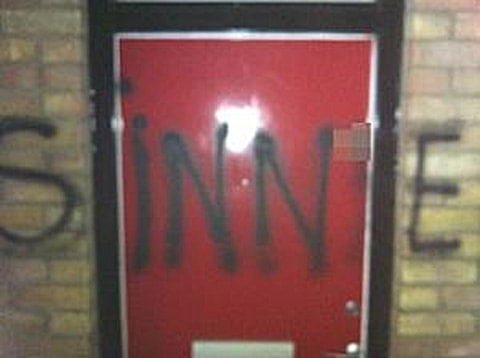 Anthony Rivers, a gay youth support worker living in Thamesmead, London, woke up one morning to find the word "sinner" tagged across his front door.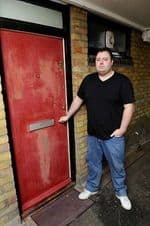 The graffiti, Rivers said, followed weeks of hate mail, This is London reports:
One letter told the 30-year-old to "burn in hell" for being homosexual while another said "men should only lay with women".
Waking up to the graffiti on September 8, Mr Rivers said: "I was horrified someone could do this.  Loads of questions went through my head and then I realised people would walk past my door and see it. I was embarrassed more than anything else."
Mr Rivers, who works as a youth support worker, called Gallions and asked the housing association to clean his door. He said: "I was told someone would be round to clean the door in 24 hours but no-one came. It should have been done straight away. Instead I had to come home to see the door in that state. I was stuck with the haunting of what happened."
Rivers says the door still hasn't been fully repainted. He wants to move.
Thamesmead gay man haunted by hate mail and "sinner" graffiti [this is london]