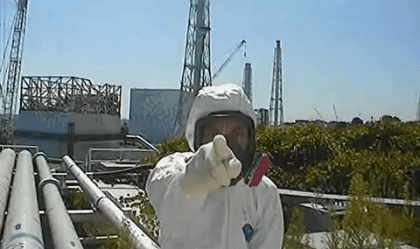 It's the six-month anniversary of the tsunami and earthquake in Japan. There have been small remembrances. But, as with 9/11, the event hasn't stopped. Somewhere down in the Fukushima nuclear plant, molten fuel rods are lodged like pieces of the sun.
About a week ago, a man in a hazmat suit stood in front of the plant's livecam, pointing. It was a scene out of a Japanese horror movie. Nobody knew who he was or why he was there. 
Now we know: he was a worker protesting conditions at the plant. And he's explained himself in a letter. His English is rudimentary, but one line stood out to me: he says that sub-contractors, sub-sub-contractors, and sub-sub-sub-contractors (ad infinitum) are coming from "outlaw territory" to work for TEPCO, the utility company. And they're exploiting workers at the nuclear plant with impunity. Complaints are muffled under the layers of sub-contractors, or ignored. The livecam was the only outlet to the world.
The anonymous worker doesn't name the yakuza, the tentacular Japanese mob, 100,000-strong – but is that what he means by "outlaw territory?" It would make sense. In some decimated areas, the yakuza were the first to swoop in with relief supplies, like vultures dressed as aid workers. The Japanese government has set up an entire commission to bar the yakuza from reconstruction contracts. But now we learn they might be participating in nuclear containment.
The more you think about it, the more disturbing it becomes: a criminal syndicate may be responsible, in part, for stopping the world's second-worst nuclear accident. There are gangsters amid the gamma rays. 
Watch the video AFTER THE JUMP…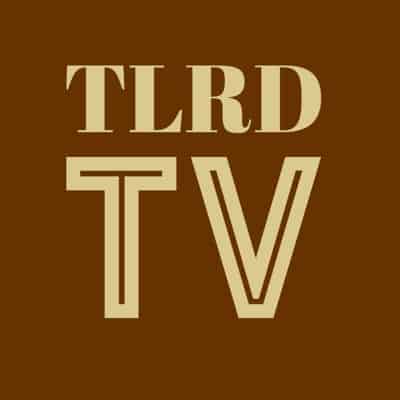 SEE ALSO: Strange Photos of the Yakuza