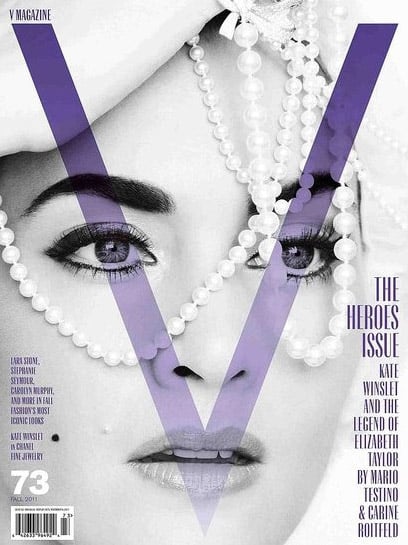 Kate Winslet, in addition to being a great beauty, appears to be a great mother.
I want to be able to give my children as normal a life as possible. They need to take the bus, the subway, muck around on the playground without having five paparazzi take their picture. I don't want those memories for them. I didn't sign up for that."
Has she thought about an escape? "I haven't," says Winslet. "I don't want to be running and hiding. That's not me, that's not who I am. I like being in the city. I like the diversity that my children are exposed to every day. I love the way their brains work. Joe [her son] turns to me the other day and says, 'One day, I will have a girlfriend. But I might have a boyfriend. If I'm gay.' He's 7! And I said, 'You might have a girlfriend or a boyfriend, darling.' And he said, 'Which would you prefer?' And I said, 'My love, that would be entirely up to you, and it doesn't make any difference to me.' But that he knows! It's a real privilege. Talk about the best education."
Also, don't miss the Winslet as Liz Taylor photo shoot by Mario Testino.