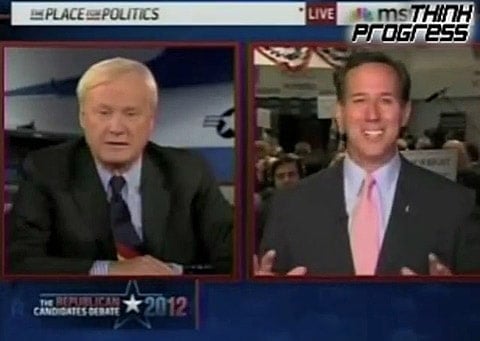 Igor Volsky at Think Progress LGBT clips a Chris Matthews exchange with Rick Santorum following last night's debate in which Matthews demands to know why gay and social issues were not brought up during the debate.
Says Matthews: "Why did no Republican, no Republican on that stage, really included you, wanted to focus on those hard social, moral issues…It seems like your party believes that you can't win this general election if you talk about same-sex marriage…"
Frothy's correct in noting that MSNBC never asked those questions of the candidates. Anybody know how much control the campaigns have over the debate agenda?
Watch, AFTER THE JUMP…