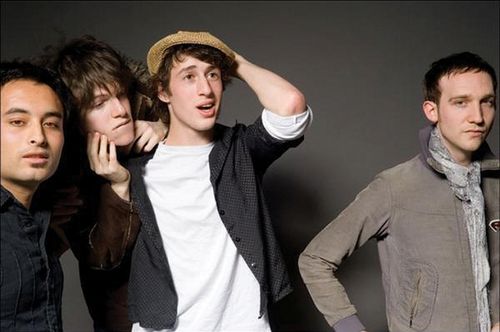 Norman Brannon is a pop critic, musician, and author based in New York City. He presents a weekly music update here on Towleroad and writes regularly at Nervous Acid.  
Follow Norman on Twitter at @nervousacid.
EXTENDED PLAY:
Bombay Bicycle Club A Different Kind Of Fix (Universal)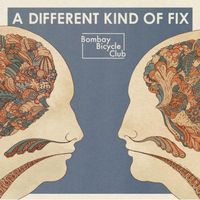 After the release of 2009's I Had The Blues But I Shook Them Loose, Bombay Bicycle Club were routinely dismissed for being a competent, if not somewhat gifted band in the London indie-punk canon — as part of a new wave that was already in its waning state and quite possibly years short of another revival. Their story should have ended in 2010, when the band beat out the XX, Mumford & Sons, and La Roux for NME's Best New Artist award, except that it didn't: Bombay Bicycle Club's surprise all-acoustic follow-up album, Flaws, forced a reevaluation of their music — and more specifically, of lead singer-songwriter Jack Steadman — that all but erased their scrappy debut from collective memory, and swapped accolades from the music weeklies with nominations for Ivor Novello Songwriting Awards. For A Different Kind Of Fix, BBC return to the full-band format and bravely justify three disparate albums with a cohesive collection of songs that is at once endearingly innocent and patently mature. "How Can You Swallow So Much Sleep?" opens the album with the kind of dreamy, hypnotic rhythm generally reserved for electronic dance music — the emotion in its ebbs and flows — while lead single "Shuffle" transforms a neo-vaudevillian piano riff into a summery disco-not-disco track befitting the Speaking In Tongues–era Talking Heads. The album's ongoing dialectic between the ethereal and the rhythmic could be partially chalked up to the hand of Animal Collective producer Ben Allen, but the reality is potentially deeper: If Steadman is positioning BBC as a post-genre songwriting vehicle, it may be because he no longer cares to write music that relies on genre as a crutch — if he ever did.
Also out today: Grace Jones — Hurricane: U.S. Edition (PIAS), The Rapture — In the Grace of Your Love (DFA), Samiam — Trips (Hopeless), Mista Majah P — Tolerance (IDC)
THE DISPATCH: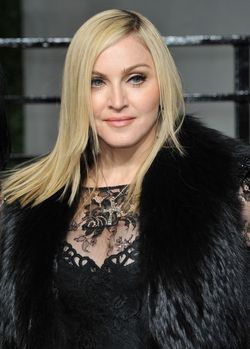 Madonna's latest directorial attempt, the forthcoming W.E., had moviegoers at the Venice Film Festival "rolling in the aisles" — and it's not even a comedy! — but details of her twelfth album will provide a more sobering, if not celebratory effect: A lead single is due in February or March 2012, with a new full-length to follow next spring. Ray Of Light producer William Orbit is back in the studio captain's chair, as are Martin Solveig and relative newcomer Jean-Baptiste Kouame — who co-wrote much of Kelis' excellent Flesh Tone.

 Fresh from his collaboration with Bon Iver, James Blake announces a new EP: The six-track Enough Thunder will be released on October 10, and will feature "Fall Creek Boys Choir" as well as his Internet-favorite cover of Joni Mitchell's "Case Of You."

 Superstar producer Dr. Luke — of Katy Perry, Ke$ha, and Britney Spears fame — has perfected his strategy against the cadre of litigious songwriters claiming he stole their work: Sue them for defamation until they submit. 

 Exciting new singer-songwriter Emeli Sandé gets a write-up in the Guardian this week for a piece about "female artists turning commercial pop somber with songs of pain and despair." More exciting: It was revealed that Sandé is a featured writer on the forthcoming third album by Leona Lewis.

 Formed by ex-members of Hercules & Love Affair, the New York-based Midnight Music have essentially taken the "nu" out of nu-disco, faithfully adhering instead to the live disco blueprint of bands like the Salsoul Orchestra and Heatwave. Scion/AV recently released the band's debut digital EP, What The Eyes Can't See, which you can currently stream from Soundcloud or download for free. The band leaves on tour with Cut Copy and Washed Out this month.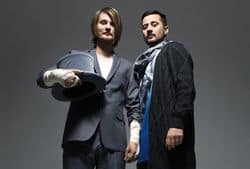 This week's essential streaming: Toro Y Moi introduced "All Alone," a teaser from his upcoming Freaking Out EP — and compared to his chillier chillwave fare, this new song is, in fact, somewhat of a freakout. Justice have premiered the surprisingly distortion-free title track from Audio, Video, Disco, which is due out on September 19. Röyksopp posted two free new songs to their website this week: a remix of the Irrepressibles' "In This Shirt" and, more stunningly, a 14-minute atmospheric house cut called "Shores of Easy." And finally, Tokyo Police Club have made their ambitious "10 Days, 10 Covers, 10 Years" live project available for streaming on Soundcloud. Check out their take on tracks by Kelly Clarkson, Moby, Miley Cyrus, Jimmy Eat World, Phoenix, and more.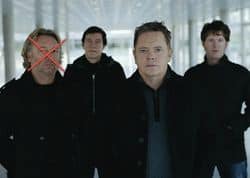 New Order are back — without Peter Hook.

 England's Trophy Wife are set to release a new EP called Bruxism on October 17, and have most notably chosen a different producer for each of its five tracks: Abstract techno pioneers Plaid, Tracey Thorn producer Ewan Pearson, post-rock band Foals, and electro-folk troubadour James Yuill are among the collaborators. Opener "Canopy Shade" is streaming on Soundcloud now.
SOUND & VISION:
When Saints Go Machine — "Kelly"
Konkylie, the recent album by Copenhagen's When Saints Go Machine, has the kind of depth rarely seen from a debut — a feat largely accomplished by the band's versatile musicianship and singer Nikolaj Manuel Vonsild's delicate, yet deliberate falsetto. Third single "Kelly" is a testament to that balancing act — brooding, but not maudlin; dark, yet allowing light in through the cracks.
Matt Cardle — "Run For Your Life"
Last year's winner of the UK X Factor, Matt Cardle is the latest artist in Simon Cowell's world domination plan. But there's a hitch: Cardle's extreme likability — which endeared him, unsurprisingly, to many an English gay man — is rooted in his aw-shucks, unsuspecting, everyman tendencies. Unfortunately, the video for his debut album's lead single plays up some sort of bizarre Harlequin romance angle that feels contrived, and by the look on Cardle's face, uncomfortably forced. Not even Take That's Gary Barlow, who wrote the song, can save it.
The Saturdays — "All Fired Up"
With Girls Aloud on a vaguely indefinite hiatus and none of the original members of Sugababes actually in the group anymore, The Saturdays must see "All Fired Up" as an opportunity of sorts — and in the world of Euro dance-pop, you could do far worse than picking up one of the more memorable recent tracks from uber-reliable UK production/songwriting house Xenomania. The people seem to agree: This weekend, "All Fired Up" hit #1 on the UK iTunes chart as soon as it was released.
Tayisha Busay — "Focus"
Brooklyn-based queer electro trio Tayisha Busay are prepping the release of their debut album, Focus/Virus, and lead single "Focus" is already shaping up to be the band's most realized work so far — a grim, New York version of Kraftwerk's "The Robots" with a generous dose of pop sensibility and human intervention. The clip's a little edgy, but its meditation on the reversals of power is hardly esoteric.