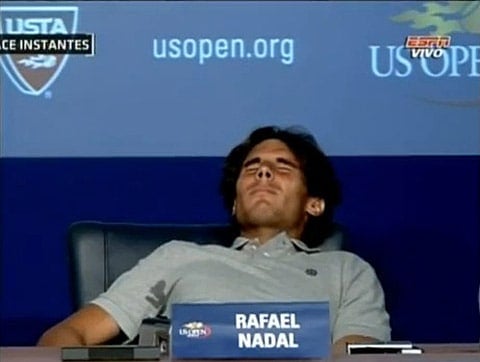 Here's some rather dramatic video of yesterday's U.S. Open press conference at which Rafael Nadal, after experiencing a painful leg cramp, slid completely under the table.
The 25-year-old Spaniard would tell the Spanish reporters he has had cramping before, just never in public. He blamed the cramping on the heat Sunday and insisted he will practice today as normal. Before the incident, Nadal had seemed relaxed in discussing his match, which he had said was his best showing so far in the tournament.
Nadal had just defeated Argentine David Nalbandian in the third round.
Watch, AFTER THE JUMP…