New York Attorney General Eric Schneiderman asked a New York court on Friday to throw out a lawsuit challenging the state's marriage equality law, the AP reports: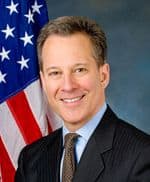 New Yorkers for Constitutional Freedoms and several other opponents of the law sued on July 25, claiming in part that the law should be nullified because the state Senate violated its own rules and the state's open meetings law before the critical vote that led to its narrow passage.
Attorney General Eric Schneiderman argued in papers filed Friday that the opponents have not been harmed by the law, don't have standing to challenge the actions of the Senate and any procedural actions of the Senate and governor aren't subject to judicial review.
Schneiderman has requested an October 17 hearing.