Servicemembers United: Info for 'DADT' celebrations tonight.

Military begins accepting applications from openly gay recruits.

VIDEOS: Marc Wolf's one-man show about "Don't Ask, Don't Tell" comes to the screen.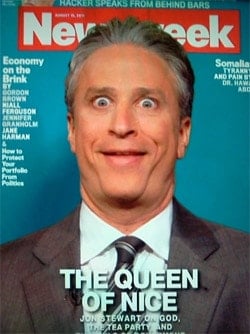 Jon Stewart gives Bachmann face.

Boxing weigh-in or Falcon video set-up?

Virginia State Board of Social Services reopens  online town hall regarding  discrimination protections for adoption/foster care placement. The forum will be open until October 11th.

How tall is Jake Gyllenhaal?

Sperm bank turns down redheads. Director: "There are too many redheads in relation to demand. I do not think you choose a redhead, unless the partner – for example, the sterile male – has red hair, or because the lone woman has a preference for redheads. And that's perhaps not so many, especially in the latter case."

New Adam Lambert single this month.

Former Phoenix Suns President Rick Welts talks to Outsports about his coming out: "Having had no one in a position like mine that I could look to who had done this where I could see how it played out was a real obstacle. Hopefully people who are in my similar position have had an opportunity to see that this can play out really well for them personally, and also to help elevate both the quality and quantity of the conversation about sexual orientation in men's team sports."

Photo: Backstage at the Emmys, Charlie Sheen and Ashton Kutcher have awkard run-in.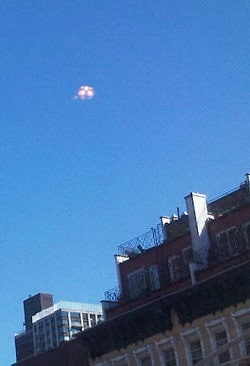 UFO sightings spiked in August: "Clift told Life's Little Mysteries that he's not sure what to make of the data at this point. It could be the start of something big, or it could merely be a computer glitch that accidentally counted some reports twice. Another possibility is that we're simply in the midst of a 'UFO flap,' one of many periodic increases in sightings over the years."

More than half of Tasmanians support same-sex marriage.

ABC beefs up security for Chaz Bono: "Sources connected with the show tell TMZ … there have not been any specific threats against Chaz, but the honchos know there's an element of hatred out there and they feel it's necessary to block Chaz from harm."

Leonard Pitts on GOP cheering for Texas executions: "People dress that need in rags of righteousness and ethicality, but occasionally, the disguise slips and it shows itself for what it is: the atavistic impulse of those for whom justice is synonymous with blood. If people really meant the arguments of high morality, you'd expect them to regard the death penalty with reverent sobriety. You would not expect them to cheer."

Male model fix: Goncalo Teixeira.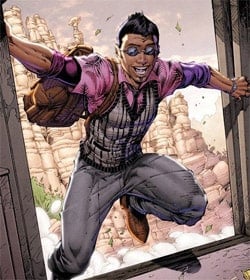 Bunker: Relaunched Teen Titans comic to feature gay character.

LISTEN: "Big in Japan", Martin Solveig and Dragonette's follow-up to "Hello".

Mother gives daughter mace to defend against school bullies: "The mother and daughter say they have no regrets about what happened. "You can't continue to bully children," says Morales. 'People are dying over it. Children are committing suicide over it. And I wasn't going to let my daughter be one of those statistics.' Of course, it's illegal to send a child to school with a weapon, and administrators were aware of the situation and trying to deal with it.

Life still very risky for gays in Kenya.

NLGJA joins UNITY: "UNITY: Journalists of Color will now include the National Lesbian & Gay Journalists Association (NLGJA), after the boards of directors of both organizations agreed to the partnership last week. NLGJA's mission to advance the interests of gay, lesbian, bisexual and transgender journalists is consistent with UNITY's mission of ensuring that American newsrooms, and consequently news coverage, reflects the diversity of our communities."