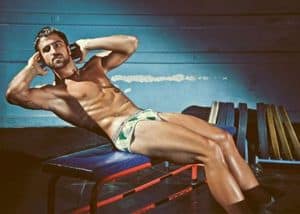 Tennis star Janko Tipsarevic looking sexy.

Ug, this is bad news: Judge rejects immigration-related DOMA case.

Do not eat this sheep, even though he looks delicious.

David Beckham has a new cologne. Here is the advert.

HRC hearts Michael Bloomberg. Like, really hearts. I think they're going steady.

If The Princess Bride Monopoly existed, I would buy it. Twice.

Eep! Paranormal Activity Part 3 trailer gives me the creeps. Actually, anything with ghosts, ghouls or goblins gives me the creeps. They're frightening.

Police in Serbia warn of violence at this weekend's LGBT pride parade.

Wonder Woman Kerry Eleveld explains how LGBT activists could school the left: "Some progressives may find it a disheartening realization that politicians — even progressive ones — rarely if ever stand on principle. In fact, Obama's smashing electoral success in 2008 was partly tied to his ability to convince people that he would. But politicians are inevitably politicians. They drop anchor in the safe harbor of the status quo and are not easily loosed. That is exactly why activists are such a necessary and indispensable part of the political system."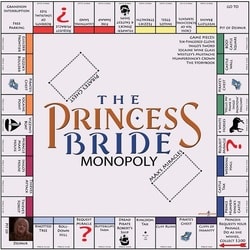 I'm sorry, but Kate Middleton is so pretty; sometimes I wish I had her hair. I would wear it in a high ponytail.

Oh, great: "A 26-year-old physics graduate and model hobbyist from Massachusetts was arrested Wednesday in an FBI undercover operation and accused of planning to build small, explosive-laden drones to attack the Pentagon and the Capitol, according to an FBI affidavit and law enforcement officials."

Do you support the death penalty? Two-thirds of Californians do.

Google identifies gay celebrities.

Can Occupy Wall Street protesters revive newspaper industry? Probably not, but good luck!