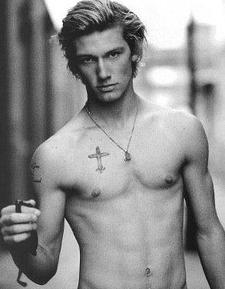 Serbia's Interior Minister made good on his threat and has cancelled this weekend's gay pride due to "security reasons:" "Our intelligence indicated hooligans are poised to attack gay activists, police, media, offices of political parties, foreign businesses, embassies and burn cars," said a government official. Activists, meanwhile, say the government is "capitulating" to homophobes.

Alex Pettyfer hits the Chateau Marmont in Los Angeles.

Canadian paper runs horrible anti-trans ad. "Don't confuse me," says a child about gender identity. You now that old yarn: "Someone please think of the children." It's a dirty, deceitful trick.

Gay bar opening near a New York Hell's Kitchen school will likely shorten hours to appease parents.

This is good news: "A majority of North Carolina residents oppose a proposed amendment to the North Carolina state constitution that would ban gay marriage… According to an Elon University Poll released Friday, 56 percent of residents oppose the amendment lawmakers earlier this month okayed for ratification by voters in May."

New revelations show that Tea Party leader Steve Stevlic was arrested in 2008 for soliciting a prostitute.

Michele Obama is just like "us:" she shops at Target.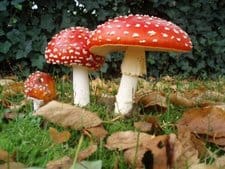 Mushrooms improve your personality.

Do you believe the rumors that Chris Brown had a gay affair.

New pictures from The Avengers.

Should Chris Christie's weight be a factor in his potential presidential campaign? No.

American-born terrorist Anwar al-Awlaki was killed in a drone attack, striking a "major blow to al-Qaeda," according to President Obama.

Judge dismisses Log Cabin Republicans' lawsuit against DADT because DADT has already been repealed.

CBS journalist Brian Montopoli discusses Herman Cain's 2012 prospects: "While Romney and Perry have a ton of [money], Cain lacks the fundraising network of his better-known rivals. And that's not the only issue. Cain is competing with Perry, Michele Bachmann and Rick Santorum for social conservatives, and that means he needs to do respectably in Iowa, where they make up a major chunk of the GOP electorate. But Cain has little organization in the state… and some his staff in the state quit because they didn't think the campaign was putting in a serious effort."

Horrible Zimbabwean presidnt Robert Mugabe claims Church of England's Rowan Williams is "lobbying for homosexuality." This from a mass murderer racist?