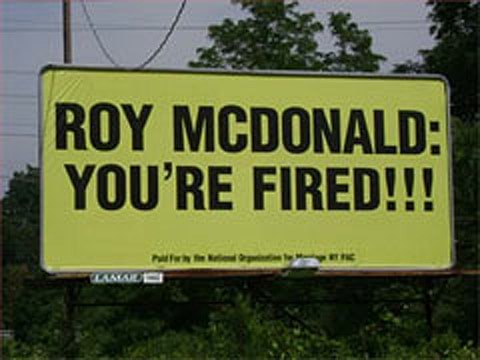 NOM's Brian Brown announced the launch of a new billboard campaign today targeting lawmakers in New York who voted to pass the state's marriage equality law. He writes:
Already the billboard is getting attention as the state fair begins. As you can see, the message is simple. We will hold accountable those legislators who betrayed marriage.
Local leaders came to us and helped fund this billboard. Would you like also like to see billboards in all of the legislators districts who betrayed marriage? Well you can make it happen. For the next month whatever money NOM PAC NY collects will go to this billboard drive. And if you donate we will match your donation to get as many billboards as possible up throughout the state.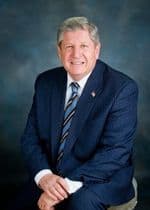 NOM is spending $40,000 on the initial run of billboards, the NYDN reports.
Good As You notes: "No candidate has even announced an opposition campaign. So at this point, not only is McDonald not fired — he's not even thinking about updating his resume yet! You'd think that if NOM wanted to spend its donors money on silly little roadside attractions, they'd at least pinpoint a path forward rather than merely positing this generalized need for regression."
Said McDonald in mid-June, announcing his support for equality: ""I'm trying to do the right thing. Rather than wait I worked with the governor…I'm not out to alienate anybody. This is driven by compassion. My lifestyle is my lifestyle — I don't want anyone telling me or my children what to do. We've got 20 million people in this state…we can't be paralyzed by social issues. It's my own evolution."