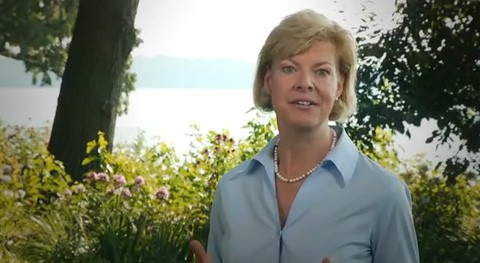 Tammy Baldwin made her official announcement into the U.S. Senate race in Wisconsin with a video and interview in Milwaukee's Journal Sentinel today.
In a video statement emailed to supporters and posted on the Internet, Baldwin set out the broad theme of her campaign: "to stand up for you (voters), no matter how tough the odds or how powerful the special interest it means fighting against."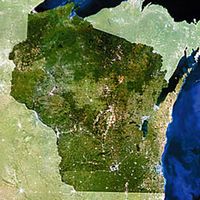 Baldwin's campaign site can be found at TammyBaldwin.com.
If she wins, Baldwin would be the first openly gay person to serve in the U.S. Senate.
"The fact is, I've been honest about my sexual orientation my entire adult life," she said. "And integrity is important in public service. But what voters are looking for is somebody who understands them, is fighting for them and won't give up. The election is not going to be about me, it's about the voters."
Baldwin's liberal record – a solid credential among Democratic activists – would likely play a large role in a general election campaign. To win statewide, Baldwin would not only have to claim some independents, she would have to hold on to conservative Democrats in Milwaukee County.
Asked if she is a Madison liberal, Baldwin said: "What I am is a fighter. And when I fight for my constituents and when I fight for working people, that means standing up to some pretty powerful interests. And when you do that, it's not unusual that they pick labels. But what I am is a fighter."
Watch Baldwin's video, AFTER THE JUMP…