Happy birthday Freddie: YouTube streams Queen's Wembley Stadium concert.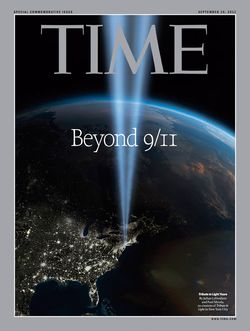 TIME 9/11 issue marks third departure from red border.

Jake Gyllenhaal playing the field again.

'Out in the Silence' announces new national award for the student / youth group that most effectively raises LGBTQ visibility, calls attention to the effects of bullying and harassment, and promotes fairness and equality through an Out in the Silence event during National Coming Out Day, Ally Week and LGBT History Month, October 2011.

Proof: "Baby" and Crazy" are Britney Spears' favorite words.

Anti-gay editorial blasts domestic partner benefits in San Antonio: "It is not the role of the city to subsidize homosexual relationships. It is all the more absurd to do so in the belief, as Sculley said, that this is what a cosmopolitan city does. This implies that traditional morality is provincial and that this is necessary to 'attract the most talented people.' The latter perpetuates a stereotype that homosexuals are more talented."

Neil Patrick Harris has a thing for ventiloquist puppets and Pottery Barn Kids.

Shame: Michael Fassbender plays sex addict in upcoming film.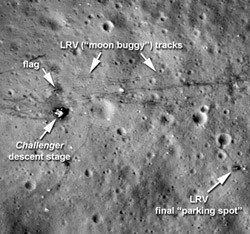 NASA releases most detailed images to date of Apollo Moon landing site.

Green Day's Billie Joe Armstrong kicked off Southwest flight for saggy pants, sass: "Don't you have better things to do than worry about that? I'm just trying to get to my f***ing seat."

Postal Service nearing default: "The United States Postal Service has long lived on the financial edge, but it has never been as close to the precipice as it is today: the agency is so low on cash that it will not be able to make a $5.5 billion payment due this month and may have to shut down entirely this winter unless Congress takes emergency action to stabilize its finances."

Male model fix: Nathan Owens.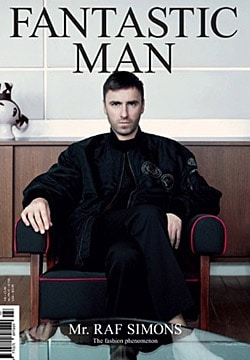 Raf Simons covers Fantastic Man.

Focus on the Family's lobbying arm CitizenLink pleads for money to stay afloat: "CitizenLink this week sent an email to constituents pleading for $2.3 million in 30 days to avoid a budget shortfall. If the money is not raised, 'our ability to act on your behalf will be severely, and perhaps irreparably, hurt,' wrote Tom Minnery, CitizenLink executive director."

PSA of the day: Don't trust that hotel room safe.

NYC gay bar Boxers gets creative in order to open Hell's Kitchen location across from school: "Under the new plan, the entrance to the bar itself will face out onto 10th Avenue, while an entrance to a non-alcoholic food venue — possibly a taco stand — will face 52nd Street toward the Catholic school, co-owner Bob Fluet said."

48 people shot over Labor Day weekend in NYC.

Out gay Michigan rowing coach Charley Sullivan  encourages others to come out: "And for me, I'm here, I'm queer and I'm a hell of a good coach for it. To other coaches, come on out and play, the weather can be just fine if you make it so and choose the right places to invest your energies. And you just may find yourself being a better and more fulfilled coach than you've ever imagined."