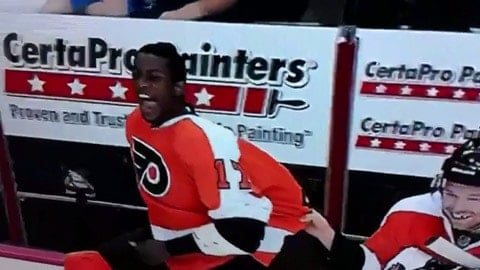 Philadelphia Flyer Wayne Simmonds, who was the target of a racial slur at a recent game, was seen (and apparently heard) calling New York Ranger Sean Avery something that looked to many observers like "f**king faggot" during a pre-season game this evening.
Outsports writes: "If this 'faggot' comment is true, it will be interesting to see how the NHL responds. The NBA has put the price tag for using the word at $100k $50k."
Commenters on pro hockey boards noticed as well.
Watch the video, AFTER THE JUMP…