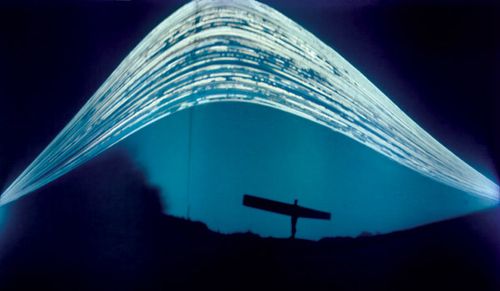 New Scientist explains:
Justin Quinnell left the "can cam" near Antony Gormley's The Angel of the North, the iconic 200-tonne, 20-metre-tall steel structure near the A1 road just outside Gateshead in the north of England.
After three months, Quinnell removed the photographic paper the can contained, which now held a negative latent image of the apparent movements of the sun, which are caused by the Earth spinning on its axis. "The image forms with time, like a suntan," he explains.