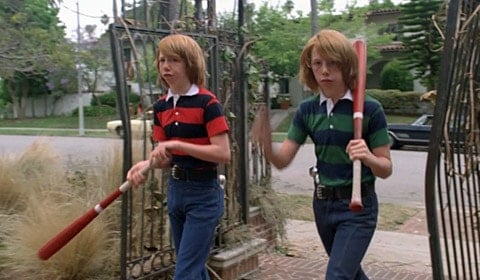 Glee creators Ryan Murphy and Brad Falchuk present their new TV series American Horror Story on Wednesday and while some of you may think that Glee has turned into a horror story this season, there are no Lea Michele or Darren Criss show tune numbers in Murphy's new serial.
Promos for the new show have been pretty hard to avoid and have focused on stars Dylan McDermott, Connie Britton, Taissa Farmiga, Jessica Lange and Frances Conroy.
Now, the first five minutes of the show have been released, and while it doesn't feature any of those stars, it does feature a set of twin bully redheads getting their comeuppance.
Watch, AFTER THE JUMP…