Glee's gayest moments.

Marine recruiters at Pride Parade!

Step 1: Sell baby to gay man. Step 2: Go to Disney.

Gizmodo's iPhone-scooping editor writes sweetest Steve Jobs story.

Anderson Cooper goes after bullies.

America sells out the future.

Were Madonna's topless pics snapped by ex-boyfriend Jesus Luz?

In Connecticut, prisoners will sue for access to porn.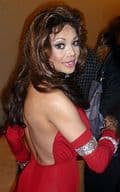 Frightening pics from tacky Jackson tribute concert.

Luxury yacht purveyor explains: If you can't afford a boat, you're barely human.

 Glenn Beck talk weirdly deserted. 

 The cute one gets married.

 Irony! Iranian actress jailed, beaten for appearing in film about the censoring of Iranian artists.

The agony of text neck.

Romney and abortion, explained.

See an astoundingly graceful plane crash AFTER THE JUMP.
Apparently, this guy ran out of fuel en route to Hawaii. He radioed for help, calmly crashed his Cessna, and got scooped up by the Coast Guard.